BRI Danareksa Sekuritas Donate to Orphans and Dhuafa in Ramadhan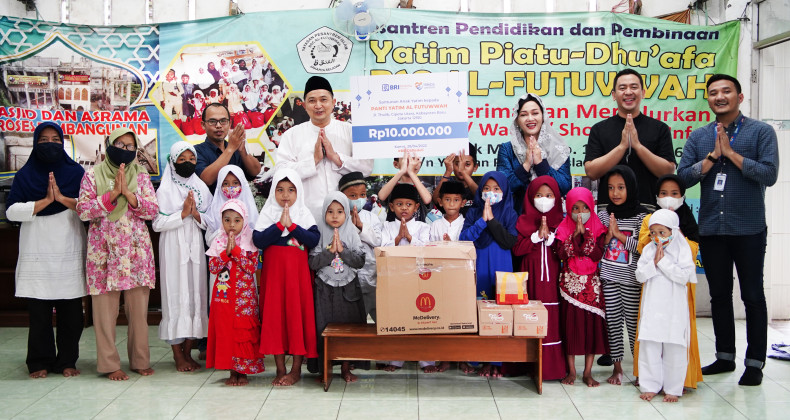 BRIDS Peduli
Jakarta, April 28, 2022 - In order to share in the holy month of Ramadan, PT BRI Danareksa Sekuritas ("BRIDS"), a subsidiary of PT Bank Rakyat Indonesia (Persero) Tbk ("BRI") and associated entity of Holding PT Danareksa (Persero) have conducted the Company's Corporate Social Responsibility (CSR) activities through the BRIDS Peduli program, namely providing compensation to orphans and people in need at the Al Futuwwah Orphanage, Cipete, Jakarta.
BRI Danareksa Sekuritas donates Rp10.000.000 for the construction and other operational needs of the orphanage, as well as giving food packages for breakfasting to around 50 orphans and people in need at Al Futuwwah Orphanage.
"This donation activity is one of BRI Danareksa Sekuritas' commitments to continuing caring for the community. We hope that our donation can be useful for the children at the Orpanage and can also provide blessings for BRIDS performance in the future" said Friderica Widyasari Dewi, President Director of BRIDS.
For your information, BRIDS Peduli is a CSR program formed by BRI Danareksa Sekuritas with a commitment to be able to contribute to providing more benefits to the social and environmental community in Indonesia.
This year, BRI Danareksa Sekuritas have plans several CSR activities focuses on various aspects such as social, environment and education.